Two Verinext Executives Honored Once Again for their Leadership and Dedication to Accelerating the Success of Customers and Technology Partners
PHILADELPHIA – May 8, 2023 – Verinext, the company that delivers transformative business outcomes through technology and services for everything that comes next, today announced that CRN®, a brand of The Channel Company, has named Jackie Groark, Vice President, Security and Chief Information Security Officer (CISO) and Wendy Goins, Vice President, Marketing, as 2023 Women of the Channel Power 80 Solution Provider — a subset of prominent executives selected from the CRN 2023 Women of the Channel list. This is Groark's fifth time, and Goins' third time, to be recognized on the respected CRN list.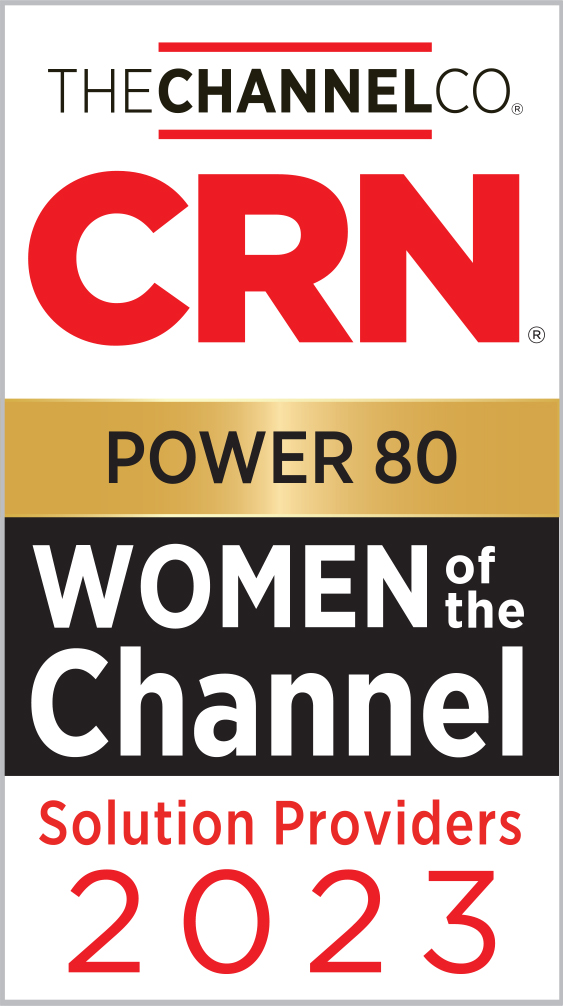 The CRN 2023 Women of the Channel honorees bring their creativity, strategic thinking, and leadership to bear, turning their unique talents toward driving success for their customers and technology partners. The annual Power 80 Solution Provider list honors the most influential women in leadership at some of the country's most prominent solution providers, based on their remarkable expertise, channel advocacy and contributions to building solution provider businesses that thrive.
The women who populate the Power 80 Solution Provider list have gone above and beyond with their extraordinary commitment to the IT channel community, implementing strategies that have accelerated the success of their customers and technology partners—and the broader channel ecosystem as a result.
"The contributions both Jackie and Wendy have made to the expanding Verinext business are nothing short of exceptional," said Ashby Lincoln, President, Verinext. "Their passion and dedication have been instrumental in our evolution to become the leading provider of transformative technology so customers can trust in what's next. It's an honor to congratulate them on this well-deserved achievement."
"We are ecstatic to announce this year's honorees and shine a light on these women for their significant achievements, knowing that what they've accomplished has paved the way for continued success within the IT channel," said Blaine Raddon, CEO of The Channel Company. "The channel is stronger because of them, and we look forward to seeing what they do next."
The 2023 Women of the Channel list will be featured in the June issue of CRN Magazine, with online coverage starting May 8 at www.CRN.com/WOTC.
About Verinext
Verinext delivers transformative business outcomes through technology and services so customers are ready for everything that comes next. From intelligently automating time-consuming tasks and protecting data assets to securing infrastructure and improving customer experiences, Verinext activates the innovation that makes technology truly work so businesses can make their next move with confidence. Verinext is the new name for the combination of Anexinet, Veristor, Light Networks and SereneIT. With five offices across the south and northeast, Verinext is backed by Mill Point Capital LLC. Learn more at verinext.com.
About The Channel Company
The Channel Company enables breakthrough IT channel performance with our dominant media, engaging events, expert consulting and education, and innovative marketing services and platforms. As the channel catalyst, we connect and empower technology suppliers, solution providers, and end-users. Backed by more than 30 years of unequaled channel experience, we draw from our deep knowledge to envision innovative solutions for ever-evolving challenges in the technology marketplace. www.thechannelcompany.com
Follow The Channel Company: Twitter and LinkedIn.
© 2023. CRN is a registered trademark of The Channel Company LLC. All rights reserved.