CASE STUDY: GREYSTONE POWER
GreyStone Power modernizes infrastructure for high availability and peace of mind with Verinext.
ABOUT GREYSTONE POWER CORP
GreyStone Power Corporation is a member owned electric cooperative dedicated to providing reliable electric service at the lowest possible rates. 
Locally owned and operated, GreyStone Power services its members with responsive and focused service. Located west of Atlanta, the not-for-profit electric cooperative services members with a focus on surpassing member expectations, improving quality of life and being a partner with the community it serves.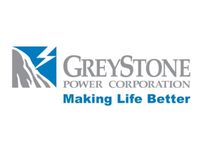 The member-owned cooperative provides electricity and related services to more than 125,000 members in eight counties including portions of Paulding, Douglas, Fulton, Cobb, Carroll, Bartow, Fayette and Coweta counties.
Deploy a future-proof environment that delivers high availability and performance.
GreyStone Power was in a conundrum. In the process of replacing its aging infrastructure to overcome poor performance, failing servers and constant reboots, its new partner was dropping the ball. As the company embarked on deploying its new virtualized infrastructure it found implementation time going from what should have been a couple of weeks to four months, and potentially more. They needed to find a new option.
"Our old aging systems were failing fast. We were rebooting constantly and struggling to keep them together, literally any way we could. But all the duct tape and unicorn gears in the world couldn't help. We wanted to go virtual and selected an HP-based blade with 3PAR SAN storage but the partner we purchased it from couldn't get the implementation to work properly, stretching out the implementation from weeks to months. For us, downtime isn't an option, so we needed to correct the problem, and fast."

– James Wiggins, Information Systems Manager, GreyStone Power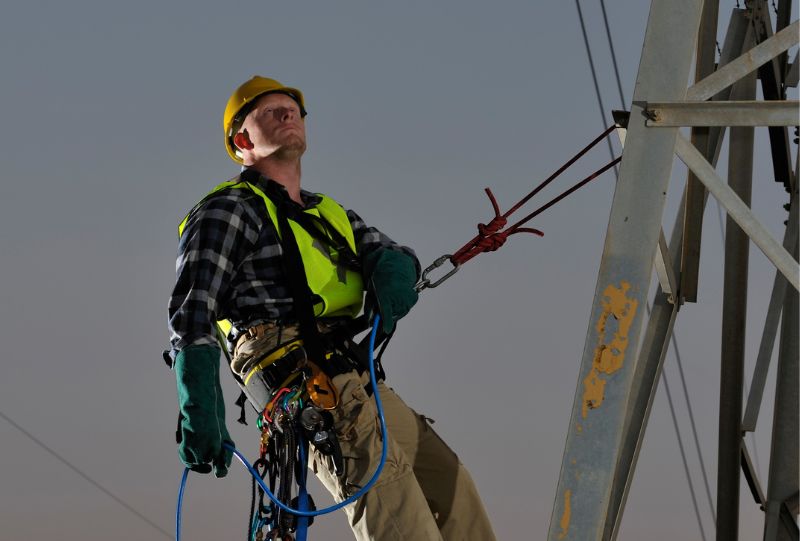 That's when the HPE representative recommended that GreyStone Power bring in Verinext. Knowing Verinext's expertise with the HP and 3PAR solutions, the HPE rep knew they would quickly identify and resolve the issues the first partner couldn't uncover. That's exactly what Verinext did.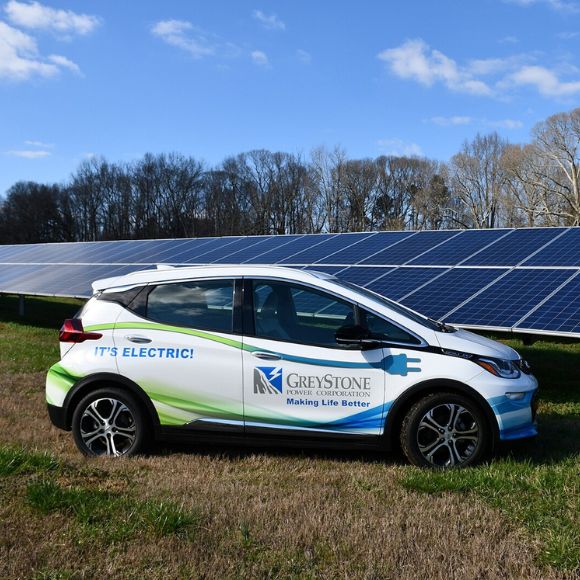 "The first partner sold it, but Verinext made it work. They even knew more about the hardware than the manufacturer. In no time, they had the solution up and running and I knew I had found a partner I could depend on."
 — JAMES WIGGINS, INFORMATION SYSTEMS MANAGER, GREYSTONE POWER
Verinext architected a complete network redesign, rearchitected a backup and disaster recovery strategy and elevated GreyStone Power's security posture. 
Since that initial installation, GreyStone Power has turned to Verinext again and again for additional modernization projects. They've undergone a complete network redesign, rearchitected their backup and disaster recovery strategy and entrusted Verinext to improve their security posture. Each time, GreyStone Power has been pleased with the architecture recommendations, implementation services and ongoing support.
"I can always trust Verinext to architect an impressive infrastructure design," said Wiggins. "They often spot new solutions and workarounds that we may not have thought of. When we needed a network overhaul, they came in, made recommendations and in a weekend we had a new network. The efficiency was fantastic."
Over the past few years, GreyStone Power has leveraged Verinext's expertise to upgrade its 10-15-year-old Cisco network with an end-to-end HP network with a 20 Gb fibre backbone. It has also modernized its backup infrastructure for as much as 120 TB of data with solutions from Veeam and Nexsan and rolled out a new disaster recovery (DR) site leveraging VMware Site Recovery Manager. More recently, is the roll out of a virtual desktop solution supporting 150 VMware Horizon clients for GreyStone Power's workforce, delivering high endpoint performance while saving dramatically on a new PC refresh and increasing security.
"Throughout every project we are always pleased with the Verinext team. Their work is exceptional no matter what. Not only are they remarkably talented, everyone there is pleasant and positive. You can tell that the people at Verinext truly love their jobs, and that comes through in everything they do.

"I have also noticed when dealing with the sales team, Mike Terrell in particular, that there is never a high-pressure sales pitch, nor do I feel like he is pushing the 'latest greatest' products just to make commission. He is honest and forthright, never wastes my time with haggling and always delivers in a very professional manner."

 — JAMES WIGGINS, INFORMATION SYSTEMS MANAGER, GREYSTONE POWER
Success Highlights
Infrastructure modernization with 120 virtual servers to support reliable scalability for future growth.
New 20 Gb fibre backbone to enable rapid disaster recovery and assure uptime.
Virtual Desktop Infrastructure (VDI) implementation to save significant PC refresh costs while delivering increased endpoint performance, management and security.
GreyStone Power achieves remarkable infrastructure transformation for enhanced availability. 
As a result of working with Verinext, GreyStone Power has seen a remarkable transformation in its infrastructure. No longer are they faced with the risk of downtime for their 125,000 power customers.
If a failure ever does happen, they are confident their new DR solution will minimize data loss and have them back up and running quickly. And the environment is future proof. If more compute is needed they don't need to buy new server hardware, they can simply spin up a new VM.
"For us, the peace of mind that comes from our new modern infrastructure is tremendous. The uptime is a big difference. Servers are no longer crashing, and the ROI has been almost immediate. Even more, we now know we have a partner we can entrust with our environment – no matter what."

 — JAMES WIGGINS, INFORMATION SYSTEMS MANAGER, GREYSTONE POWER