The following article appeared in Authority Magazine on June 19, 2023 written by Rachel Kline. 
Read the original article here. 
You have to carefully listen to everyone involved and make them feel part of your team. It's the best way to improve the process and to make sure you understand what the customer is saying about what they need. And train yourself to always listen before you react.
A CRO's role is essential for a company's growth, taking on the responsibility for all aspects of driving revenue to the company. What makes someone an effective CRO? For someone considering a role as a CRO, what does it take to create a highly successful career in this position? To address these questions, we had the pleasure of interviewing Steve Johnson.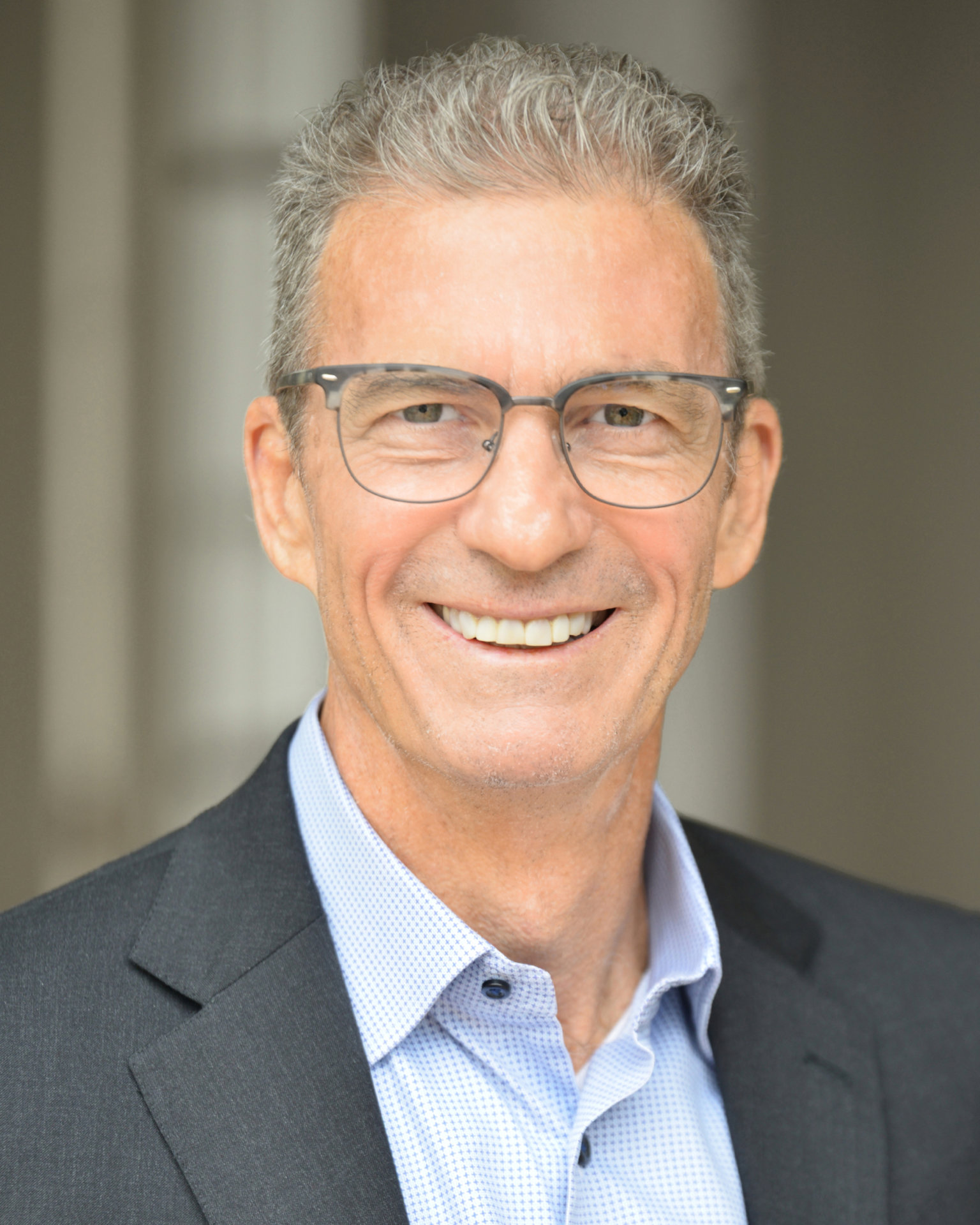 Steve Johnson is the Chief Revenue Officer for Verinext where he leads the team that sets the sales and business development strategies that drive company growth. He was also Chief Revenue Officer for Anexinet prior to its merger with Veristor in 2022 which created Verinext. A founding partner of four separate companies that grew to be successfully acquired, Steve was part of the Converge Technologies Group after the acquisition of Corus 360. He also served as Senior Vice President of Solutions and Architecture for Softchoice after the acquisition of Optimus Solutions, and he led the data center build for ITC DeltaCom (now owned by QTS) following its acquisition of Bay Data Consultants, of which Steve was a founder. Previous to that, Steve led the sales efforts at Universal Data Consultants which was acquired by GE where he became the leader of Network Services, a startup venture within GE Capital.
Thank you so much for your time! I know that you are a very busy person. Before we dive in, our readers would love to "get to know you" a bit better. Can you tell us a bit about your 'backstory' and how you got started?
My parents divorced when I was very young, so I wound up moving around, from California to Texas to West Palm Beach with my mother, and then to Charlotte, North Carolina to live with my father. From the beginning my passion was baseball. I had dreams of being drafted to the majors and went to the University of Maryland on a 'full ride' baseball scholarship. At school I knew I wanted to do something in business, but a new engineering information systems group caught my eye, and I took classes and learned about punch cards, mainframes, and the like. When graduation year came, I didn't get drafted to the majors. It broke my heart! So, I had to get a job. I went to the college job fair and talked to a Harris Corporation hiring manager about mainframe compute and my business courses, and they hired me to sell 3270 IBM-compatible clone terminals.
After 10 years at Harris, I moved up to sales leadership positions. When Harris sold our division, I moved to Universal Data Consultants which became part of GE Capital. There we took sales from $40 million to $120 million and became the first authorized Cisco reseller in Atlanta. We sold UDC to GE capital to create a new division named GE Networking Services. From there, I co-founded several companies, lost everything when the dotcom implosion happened, rebounded by merging a small team with Optimus Solutions, made a few more stops, and now I am CRO at Verinext. Through all of this journey I'd say I never felt sorry for myself, even when my parents split up or the business picture changed. I think of myself as a serial entrepreneur, so it gives me the grit to take the next career step, when I need to.
It has been said that our mistakes can be our greatest teachers. Can you share a story about the funniest mistake you made when you first started? Can you tell us what lesson you learned from that?
I was at Harris Corporation, and I'll never forget. I'm dealing with George Kava, the comptroller of the Air Force District of Washington, my largest customer. I'm a young kid and I'm wearing my blue suit, white shirt. But I keep looking at my watch. And Mr. Kava says, "Steve, what's more important? Where you have to be or the meeting that we're in?" This man gave me an hour of his time, and I could not give him an hour of mine because I was more concerned about happy hour or golf, where I needed to be to meet my buddies, than doing my job.
I never wore a watch after that. Now it's not the watch, it's the phone. Everyone has a phone and I offer this advice: If your wife is sick, having a baby, or your significant other has a need, take your phone with you, and let the customer know. If you take notes on your phone, let the customer know. But don't put it on the desk in front of you. It still happens every single day because we're attached to it.
None of us can achieve success without some help along the way. Is there a particular person who you are grateful for who helped get you to where you are? Can you share a story?
Coach Elton Jackson, at the University of Maryland. He also coached my dad in the '50s. He's 93 years old now and still touches base with a few of us. Coach was a mentor, a grinder, a hard worker, a man true to his word. He instilled in me a sense of achievement, that anything was possible if you worked at it, you honed your craft, and you believed in yourself.
You are a successful business leader. Which three character traits do you think were most instrumental to your success? Can you please share a story or example for each?
First, you need self-confidence. I knew I wanted to get into a leadership position and not be a salesperson for the rest of my life. I raised my hand at Harris, took a job leading a sales team in Atlanta, and from then on stayed in leadership roles.
Second, you need integrity. You have to be honest with the teams you lead, and genuinely care about their lives. What really differentiates my leadership style from others is I'm people first, not finance first, not business first.
Third, you need to be open-minded. Coach Jackson called it 'watering the plants.' I give my teams what they need to succeed. I water the plants, so to speak. Then I give them the room to incorporate their ideas into how we achieve our results.
Thank you for all that. Let's now turn to the main focus of our discussion about creating a successful career as a CRO. For the benefit of our readers, can you help explain what exactly a CRO does? How is a CRO different than a CMO or a CFO?
A CRO has to have strong business acumen, to be able to align sales and marketing, professional services, solution architects and finance with a go-to-market revenue stream that has impact on the customer. I work with marketing to the customer, and from the customer all the way back to our organization. A CRO has to understand that entire process. Plus, a quality CRO has to always be looking at things that currently don't drive revenue, looking for new tips of the spear, new revenue opportunities. I've always had my eyes on what's next.
You also have to think strategically, to get input from customers, your vendors, and market awareness. It calls for thinking, reading and overall being knowledgeable about all aspects of your business.You can't sit in a glass house and not understand what the customers are asking for or what the customers are challenged with in today's world.
And a CRO needs to create a culture of growth and winning. Culture drives everything. You must celebrate the wins and learn when it goes the other way!
In terms of being different from others in the C-suite it is the fact we combine awareness and input from so many perspectives — customers, our internal teams, the market, competitors — and then we have to craft a successful revenue strategy that serves us and the customer. A CMO, for example, really focuses on the marketing function of driving customer acquisition and retention through campaigns and initiatives. So, they're trying to create some outbound curiosity to come in.
Have you ever been presented with a difficult situation that required creative problem-solving? Can you please share the story with us?
To be creative you need to take a step back. In business, there is too much spur-of-the moment thinking which doesn't lead to creative, holistic solutions and often can backfire. So, I really think to be able to digest it, to converse and collaborate with a team of subject matter experts is absolutely paramount to successful problem-solving. Don't do it in a vacuum.
Sometimes it's taking smaller bites of a problem, solving that one issue and then solving the rest. When my team or customers come to me with challenges, I try to understand how we got to this situation and where we're trying to get to. And throwing technology at it is not always the answer. I always say, if you're going to spend $1 million, just make sure it drives revenue for the customer and exceeds expectations.
Here is the primary question of our discussion. Based on your experience and success, what are your "Five Things You Need To Be A Highly Effective CRO?" Please share a story or an example for each.
First, would be the ability to communicate with everyone in the CRO sphere, from the back office to the marketing lead, to the pre-sales person who went on the call, to the sales rep, to the delivery person. You have to know the entire process.
Which leads to the second thing: the ability to listen. You have to carefully listen to everyone involved and make them feel part of your team. It's the best way to improve the process and to make sure you understand what the customer is saying about what they need. And train yourself to always listen before you react.
Third, would be my people-first belief. A good CRO genuinely cares about every team member and is committed to their success. It's harder now, with people sometimes working remotely but you need to establish a personal connection. When I took my first leadership job, to turn around a low-performing sales team, I got to know what their hobbies were, their family background, to get a better sense of who they were as individuals. As a result, over several years we became a top-earning team.
Fourth, would be honesty, which leads to trust. You have to respect your team and share information, good and bad. If people feel you're holding back, they won't trust you and will be less inclined to bring information to you.
Fifth, is to have a strong value system, to know who you really are as a human being. Your value system influences everything you do and how you present yourself to the world, to your teams, to your customers. You can't be a great leader and a great coach until you have your own clear value system.
You are a person of great influence. If you could inspire a movement that would bring the most amount of good to the most amount of people, what would that be? You never know what your idea can trigger. :-)
It would be kindness, the most underrated business value proposition. We all need to be kinder to each other. The world needs to be kinder and care more.
How can our readers further follow your work online?
You can see other views and insights from Verinext in our blog.
Thank you so much for joining us. This was very inspirational.