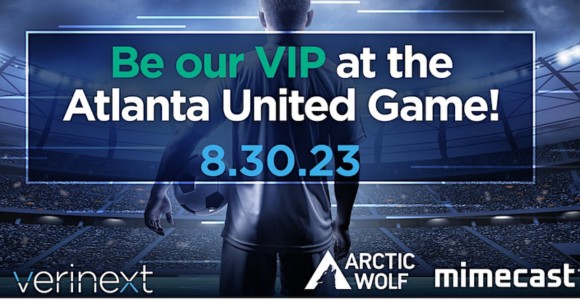 Atlanta United Soccer Game
Join the Verinext, Arctic Wolf, and Mimecast teams as our VIP guest within our suite for the Atlanta United game on Wednesday, August 30th at the state-of-the-art Mercedes-Benz Stadium.
We'll kick things off right with a private tailgate in our suite prior to kick-off time, where you'll network with peers over amazing game day food and spirits.
Agenda
6:30-7:30pm: Tailgate in our suite (S191)
7:30pm: Game time!
You miss 100% of the shots you don't take, so register to attend and help us cheer on our Atlanta United team!
"Respect isn't given. It's earned 90 punishing minutes at a time. From the shadows of the spotlight, this is our journey. A city united. And we won't turn back. We're ready for the run. We gon' shine." ~Atlanta United FC