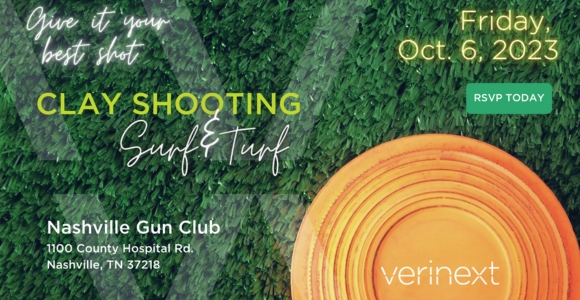 Clay Shooting Surf & Turf Lunch
Verinext, along with our partners, are bringing out the big guns! We invite you to come enjoy a Surf & Turf lunch followed by clay shooting on Friday, October 6th at The Nashville Gun Club.
Register to attend this event here. Time to take your best shot!