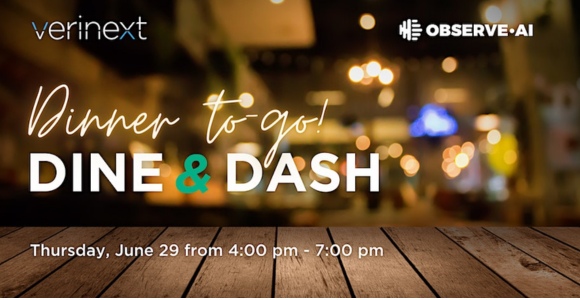 Dine and Dash with Verinext and Observe.AI
Stop by to network on Thursday, June 29th between 4:00 pm – 7:00 pm for our Dine and Dash event with our local Verinext and Observe.Ai teams over delicious appetizers and beverages. And, we won't leave you empty-handed… we'll send food for you and the family to take home!
We look forward to seeing you there!
Contact your rep for more information or register today!