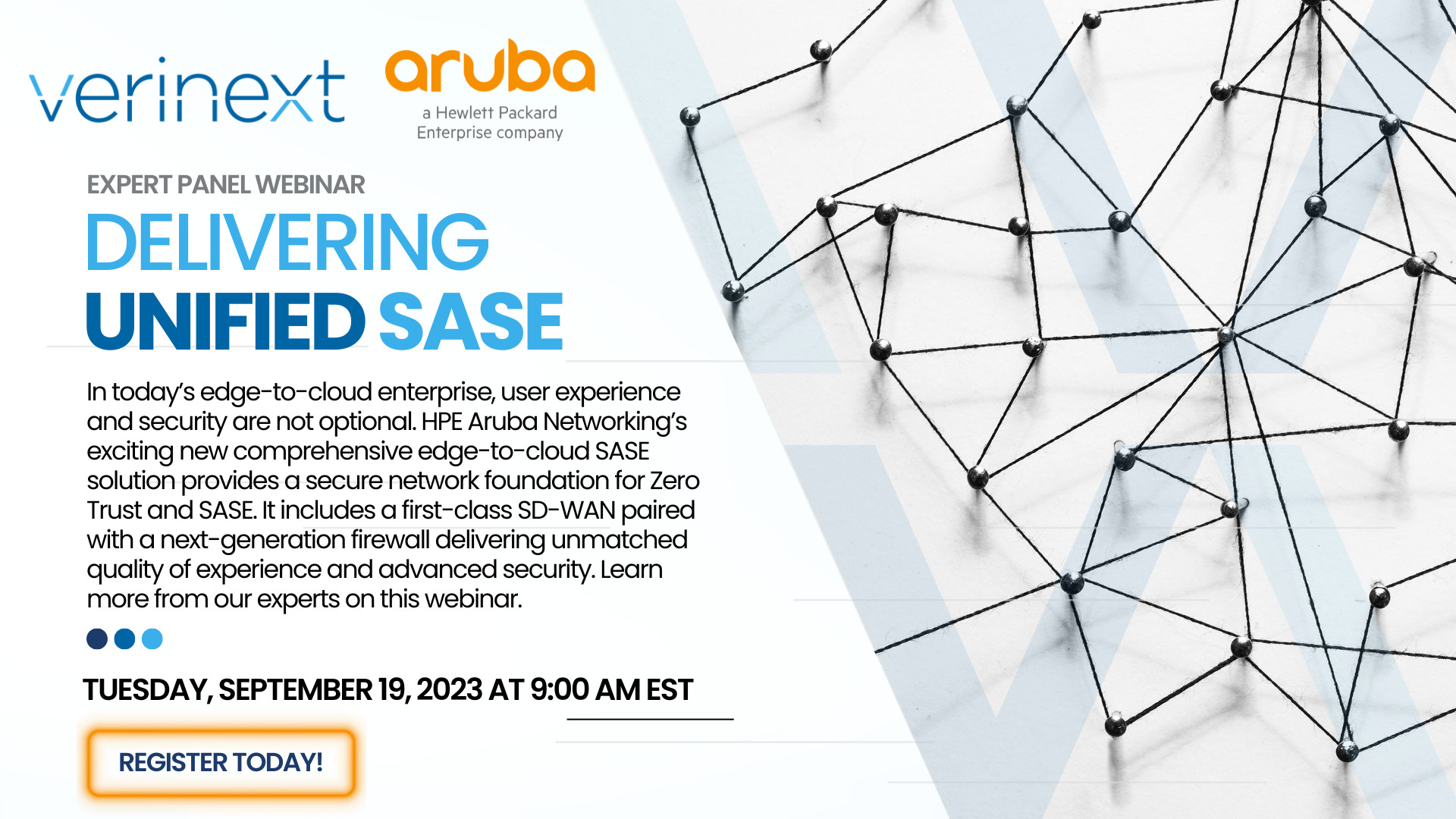 Expert Panel Webinar: Delivering Unified SASE
Join us on Tuesdat, September 19th at 9:00 AM EST to learn more from our experts on Delivering Unified SASE as Daniel Lakier, Verinext Field Chief Technology Officer and John Spiegel Director of Strategy, Field CTO·HPE/Aruba Networks SSE share their expertise.
In today's edge-to-cloud enterprise, user experience and security are not optional, HPE Aruba Networking's exciting new comprehensive edge-to-cloud SASE solution provides a secure network foundation for Zero trust and SASE.  It includes a first-class SD-WAN paired with a next-generation firewall delivering unmatched quality of experience and advanced security.