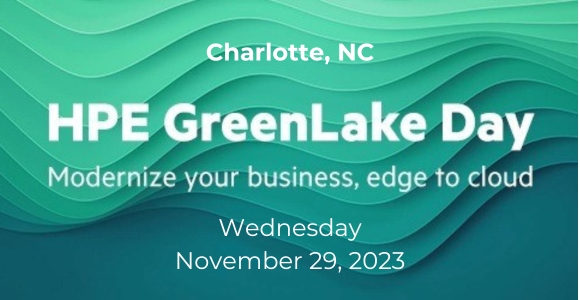 HPE GreenLake Day: Charlotte, NC
As a technology leader, you're tasked with preparing your businesses to always be ready for what's next. With AI, this shift is happening faster than ever. Join us to get a first-hand look at how the convergence of Edge, Hybrid Cloud, and AI will shape the future of your business.
During this complimentary, one-day event you will learn about:
Turning data into intelligence and implementing AI across your business.
Completing your hybrid cloud strategy and bringing a cloud experience to all your apps and data.
Securely connecting, analyzing and acting on data at the edge.
Important topics like sustainable IT, responsible AI and more.
Space is limited, please reserve your spot early.