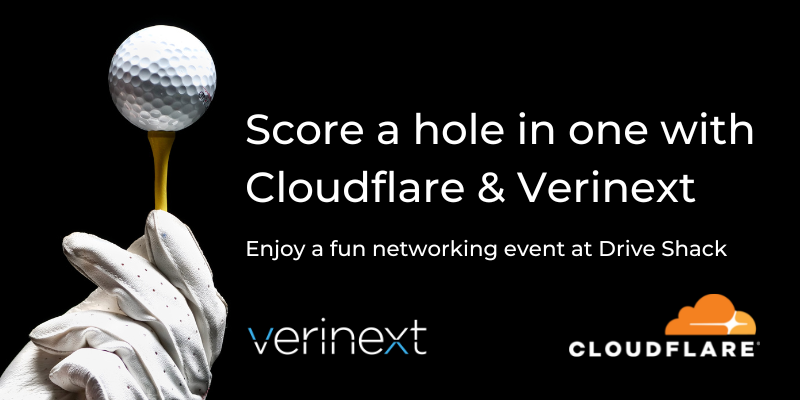 Score a hole in one with Cloudflare & Verinext
Enjoy an afternoon at the driving range!
We are gathering some of our prominent North Carolina customers & prospects to mingle, meet the Cloudflare and the Verinext team, and enjoy an afternoon at Drive Shack. As the world opens up, we hope this safe, outdoor event is a welcome escape from hours sitting behind the Zoom screen.
In addition, we will have a SASE Specialist & a Verinext security expert onsite to discuss any Network Security or Zero Trust questions or ideas that you have in mind for your organization.
This is a great space for all skill levels to have fun, network, and enjoy some food and drinks on Cloudflare and Verinext. Register now to let us know you'll be there!