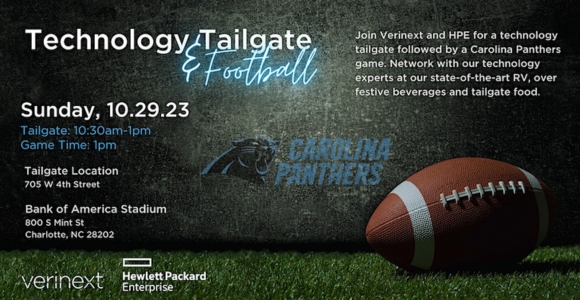 Technology Tailgate and Football
Verinext & HPE invite you to be our VIP guest at the Carolina Panthers vs Houston Texans game on Sunday, October 29th at Bank of America Stadium.
Kick things off right by coming early and joining us for our private tailgate with our state-of-the-art RV, starting at 10:30 am. You'll get to network with peers and enjoy delicious food and beverages.
Agenda
10:30am: Tailgate at our private RV at 705 W 4th Street
1:00pm: Kickoff at Bank of America Stadium
We look forward to seeing you at the tailgate & game!
Reach out to your rep for more details and to register.