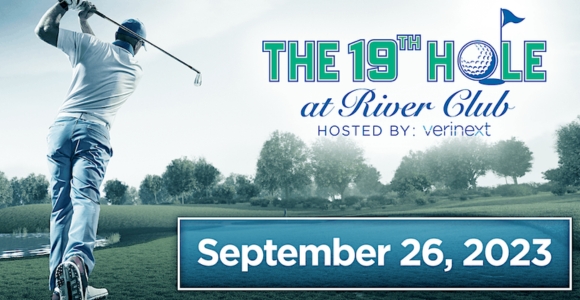 The 19th Hole Golf Tournament – Suwanee, GA
The 19th Hole Golf Tournament format will be scramble-style, with each golfer hitting a tee shot before all golfers play from the best location after that.
You'll enjoy complimentary food and drink while participating in fun challenges for prizes.
Following the event, we'll host a reception like only Verinext can, where delicious food and drinks will be served, winners will be announced and some amazing prizes will be raffled off.
And, in case you need another reason to sign up, we are supporting one of the worthiest causes we know, FOCUS.
Agenda:
8:30 am – 9:45 am – Check-In and Networking Breakfast
9:45 am – 10:15 am – The Welcome Address
10:30 am – Tournament Time: Shotgun Start
3:30 pm – Networking Reception
We hope you'll join us for The 19th Hole at River Club. We promise − it's the most fun you can have on a Tuesday!
Invitation Only, contact your rep for more information.