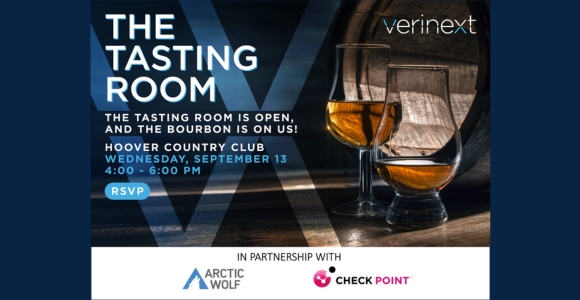 The Tasting Room
Join Verinext, Arctic Wolf, and Checkpoint on Wednesday, September 13, for a special bourbon tasting event at Hoover Country Club.
Our tasting guide will walk you through the complex bourbon flavor profiles. Typically, bourbons are evaluated on five characteristics: color, aroma, mouth-feel, flavor, and finish. He'll also talk about the difference between bourbon and rye.
For an added bonus, we'll have cigar pairing tips so you can pair the perfect cigar with your favorite drink!