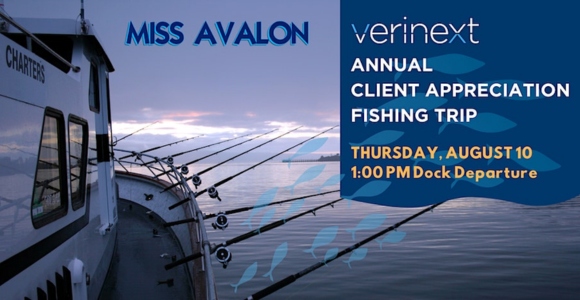 Verinext Annual Client Appreciation Fishing Trip
Take the bait and join us for a VIP Excursion at Miss Avalon!
Verinext has chartered a 78′ luxury fishing yacht for the afternoon and we want you to cast off with us! It's the perfect outing for first-time anglers and experienced fishermen alike! Our skilled, hands-on crew will also be available to assist you. All food, drinks, and fishing equipment will be provided, but feel free to bring any specialty equipment. Don't forget to bring a hat, sunscreen, sunglasses, and deck shoes.
Agenda
12:15 pm: Meet at the Dock – Please be Prompt
1:00 pm: Boat Leaves the Dock for Fishing Excursion
5:00 pm: Boat arrives back at the Dock